Fuck Frank Gehry
Drawing on a life's work defined by controversial and ground-breaking ideas, the world's greatest architect creates his first Australian building in Sydney – where debate already rages over whether it will be eyesore or icon.
Getting Frank Gehry (2015) follows the drama as Gehry's vision for this commission is realized. Through the construction of this building, the film examines his challenging work over a period of forty years. Four key phases of creativity, epitomized by four great buildings, The Gehry House, The Vitra Museum, The Guggenheim Bilbao and MIT's Stata Centre, chart the evolution of ideas over a lifetime of controversy to play out on the downtown Sydney construction site.
See trailor below.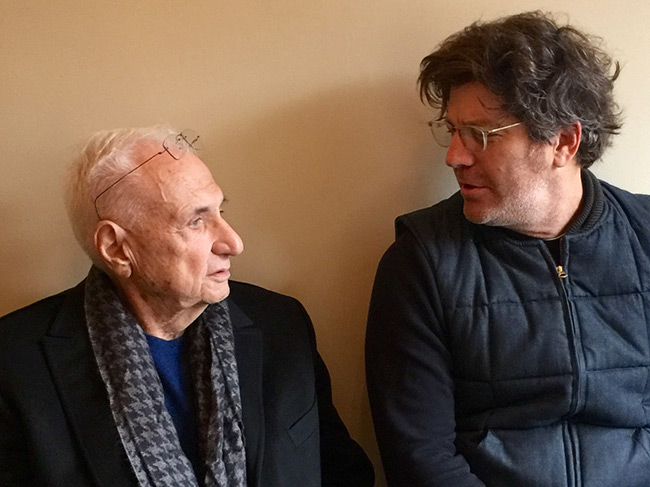 In 2005, the world was obsessed with architect Frank Gehry. His celebrity and critical acclaim transformed him into an idol. The term 'starchitect' was born and so was the fuck frank gehry t-shirt. When word got out that Frank started buying up all the shirts, The New Yorker thought it was Talk of the Town worthy. Franks's daughter is my neighbor.